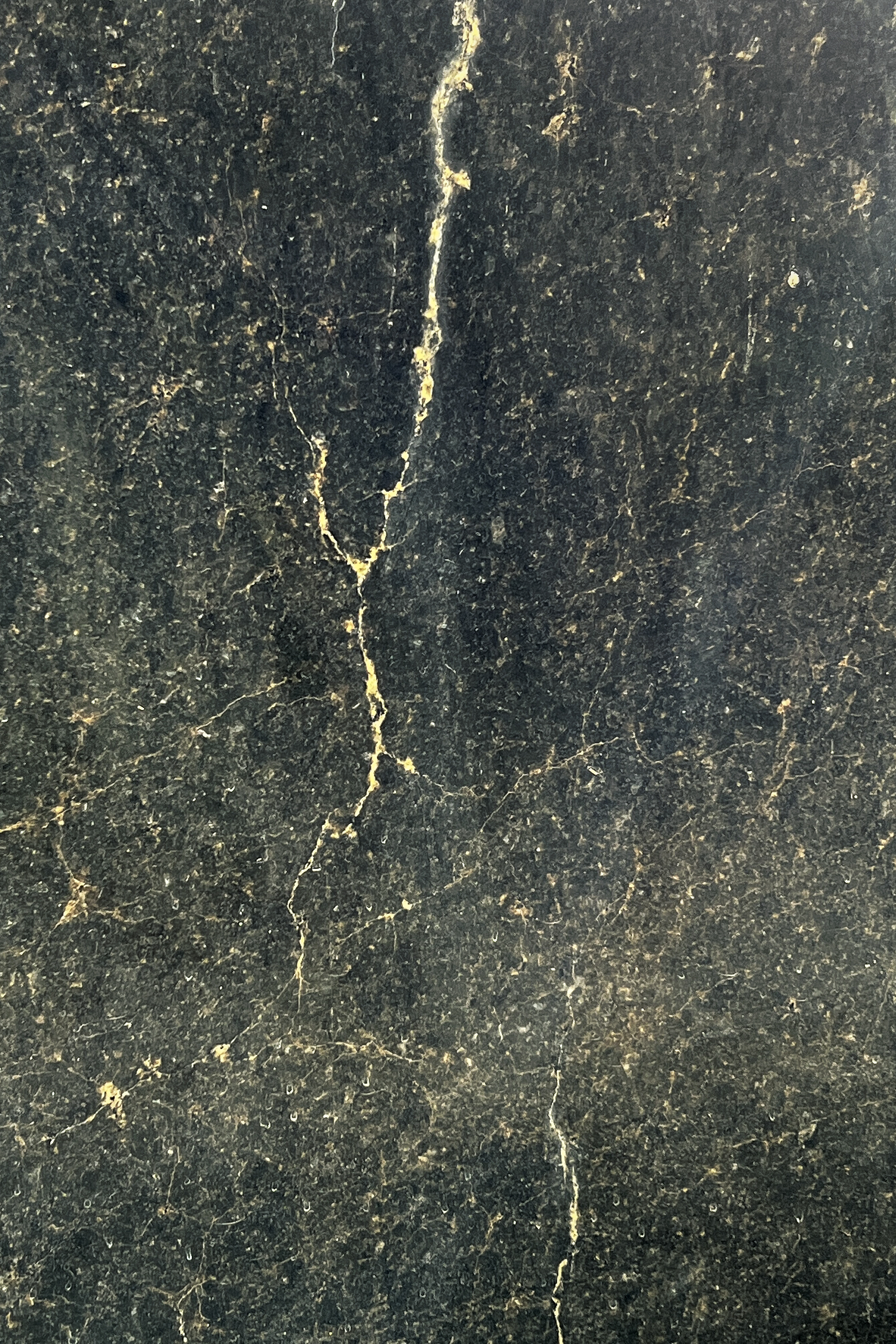 We Never Had Winners (But We Will Always Have Rocks), 2022
marble, granite, limestone, plaster, rock, concrete and ceramic fragments, pigments. dimensions variable
archival pigment prints. dimensions variable


Marble and granite fragments, plaster casts, found ceramic scraps and the occasional factitious bit, consolidate into a collection of artifacts, carefully arranged and displayed as geological specimens on a white wall-shelf. Despite the lack of information or classification, the reduction of scientific and contextual conditions of its curation to an elementary presentation, the selected objects appear to have been mined and/or point to a specific geo-cultural topography. Juxtaposed to these objects, a series of abstract photographic images, close-ups of geological material surfaces (photographs of materials used on public memorial monuments in Cyprus) are presented in dialogue to their material counterparts. Through this seemingly typological collection of geological evidence of the past and their placement in an art-institutional context, both objects and images suggest some sort of cultural or historical value and significance and draw parallels to a museum-like display.

Referencing the museum paradigm, in which objects become historically valuable and manifest as the 'only class of historical events that occurred in the past but survive into the present, they can be re-experienced; they are authentic, primary historical material…'[1], the installation comments on the institutionalization and function of a museum as 'the storehouse and protector of the memory of humankind, through the objects held, documented and cared for in its collections'[2]. If museums become places where culture, history and memory meet, their mediated processes of selection, collection and display construct particular narratives which at times become problematic.
---
[1]

Prown, J. D., "The Truth of Material Culture: History or Fiction?", in Steven Lubar and W. David Kingery (eds), History from Things: Essays on Material Culture (Washington, DC, Smithsonian Institution,1993), pp. 2–3


[2]

Black, G. "Museums, Memory and History", Cultural and Social History 8 (3), 2011, pp.415-427